Digital factoring for your company
Try Péntech's factoring services for reliable revenues!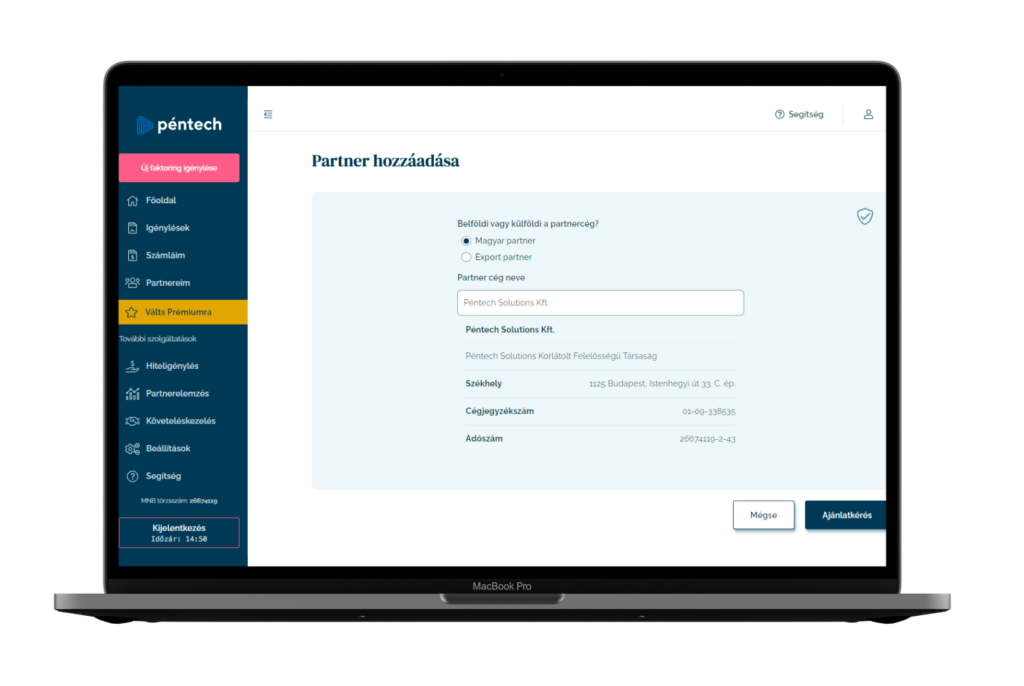 Digital factoring advances the income of your company.
You don't have to wait 15-30 days, or even longer, while the payment period is coming to an end and your customers pay. With Péntech, you basically 'sell' your invoice, which gives you the possibility to convert your open invoices to cash.
Completely online
administration
The funding process is simple, quick, and accessible online, therefore our customers can use Péntech anywhere and anytime they want.
We tailor our service to the needs of your company! Through our platform, you can factor from as few as one invoice and you'll always receive clear and concise information.
Without long-term
commitments
After registration, we provide free financial advice and you can request an offer from our colleagues. From signing the contract, you have the opportunity to decide when and how much you would like to factor.
Through the digital factoring platform of Péntech, You can upload the necessary documents with just a few clicks.
Register and upload your invoices
Registration is free and it takes only a couple of minutes. After a few fundamental questions, and a short authentication procedure, you can upload the documents of your company and the invoice(s) you'd like to factor.
Get an offer and funding budget
Using your information, the Péntech algorithms carry out a financial analysis. Based on these results, we provide you with a custom offer and a funding plan for your company.
As a next step, we make sure of the validity of the invoice and if necessary, we get in touch with your customer.
If everything was correct and you accepted our offer, we sign the contract. After this step, the payment arrives at the account of your company which is usually 80-90% of the amount on the invoice with VAT.
Once the payment period comes to its end, your customer transfers the amount of the invoice to our financial partner. At this stage, we transfer the remaining 10-20% of the amount on the invoice with VAT to the account of your company.
Calculate how much factoring costs to your company with Péntech!
The Péntech calculator shows an approximate values and does not count as an offer.
To request an offer, register on our website with just a few clicks.
Are your invoices overdue?
We can help! Get to know Péntech's receivables management services.
Advantages of digital factoring
Who do we recommend digital factoring for?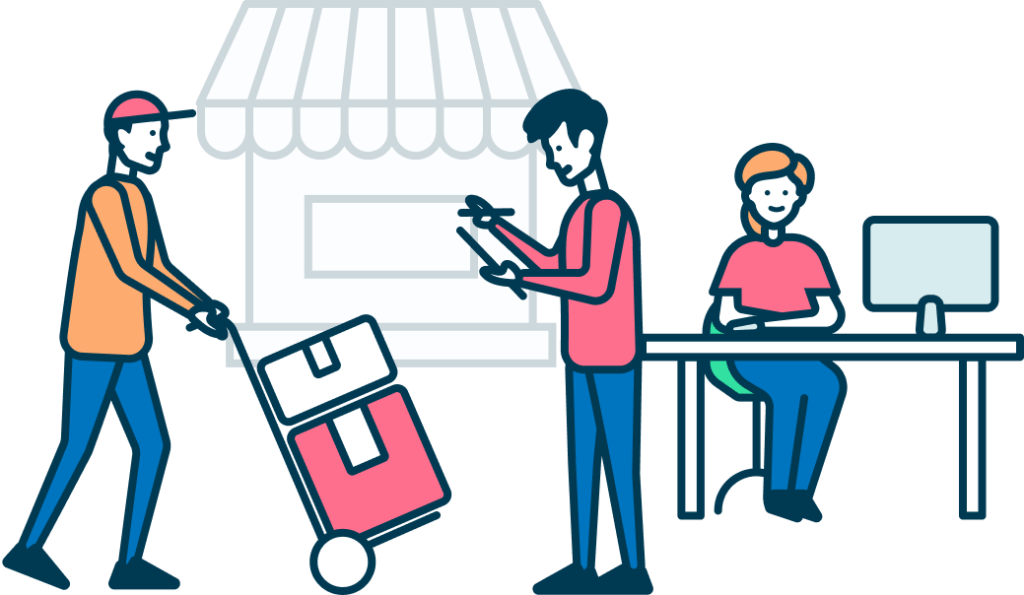 your customers are companies (B2B)
your customers pay with long deadlines (15+ days)
your company is in Hungary or has export claims
your invoice at least 1 million HUF to your partner on a monthly basis
your company aims to achieve a stable and consistent income
both for startups and large companies
Frequently Asked Questions